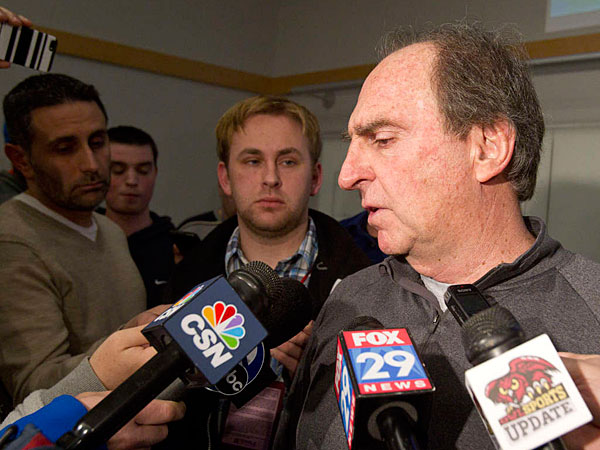 As expected, Temple's basketball team has drawn Minnesota in the Owls opening game of the Puerto Rico Tip-Off in San Juan on Nov. 19.
Temple also plays on the next day and the championship is 7:30 p.m. (ET) on Sunday Nov. 22.
The Owls will  play one game before this tournament when they open the season Nov. 13 against North Carolina at Navy.
Temple is coming off a 26-11 season when the Owls reached the semifinals of the NIT.
Even without all-American Athletic Conference guard Will Cummings and shooting guard Jesse Morgan, Temple expects to compete for an NCAA bid.

Read more at http://www.philly.com/philly/blogs/owlsinq/Temple-opens-Puerto-Tip-Off-vs-Minnesota.html#EUjbKhBURi2PjTYr.99