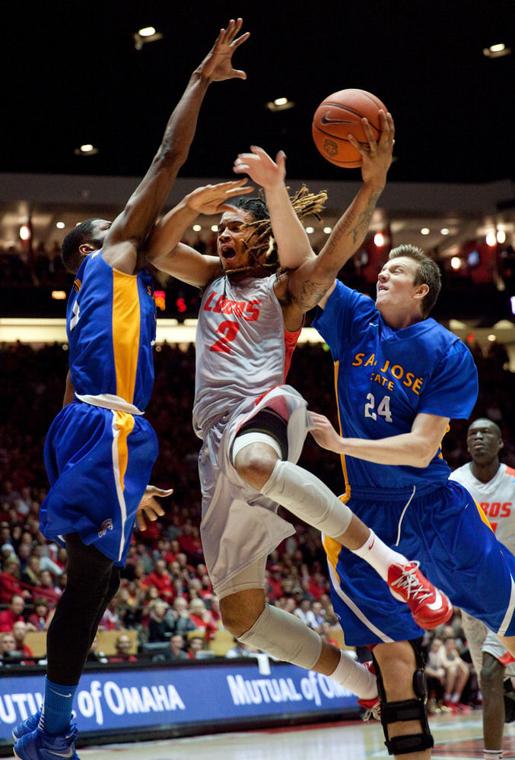 The clock on the Lobos' Mountain West Conference championship hopes isn't the only think winding down.
So, too, is the playing time for a few players on The University of New Mexico men's basketball roster.
Following the team's 67-41 rout of hapless San Jose State on Saturday night in The Pit, New Mexico head coach Craig Neal said the days of using all 11 players on the active roster in each game may be coming to an end. They have to.