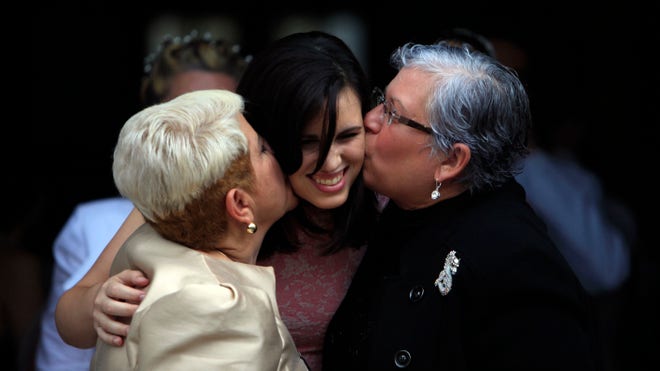 Over 60 couples from around the region gathered in Puerto Rico's capital Sunday to exchange vows at a same-sex marriage ceremony while a crowd of supporters snapped photos and cheered.
The mass ceremony at a promenade in San Juan's colonial district took the same-sex couples through the traditional marriage vows and exchange of rings.
The event follows the landmark U.S. Supreme Court decision in late June requiring every state to recognize same-sex marriages. The U.S. island's governor signed an executive order soon after that ruling to comply.