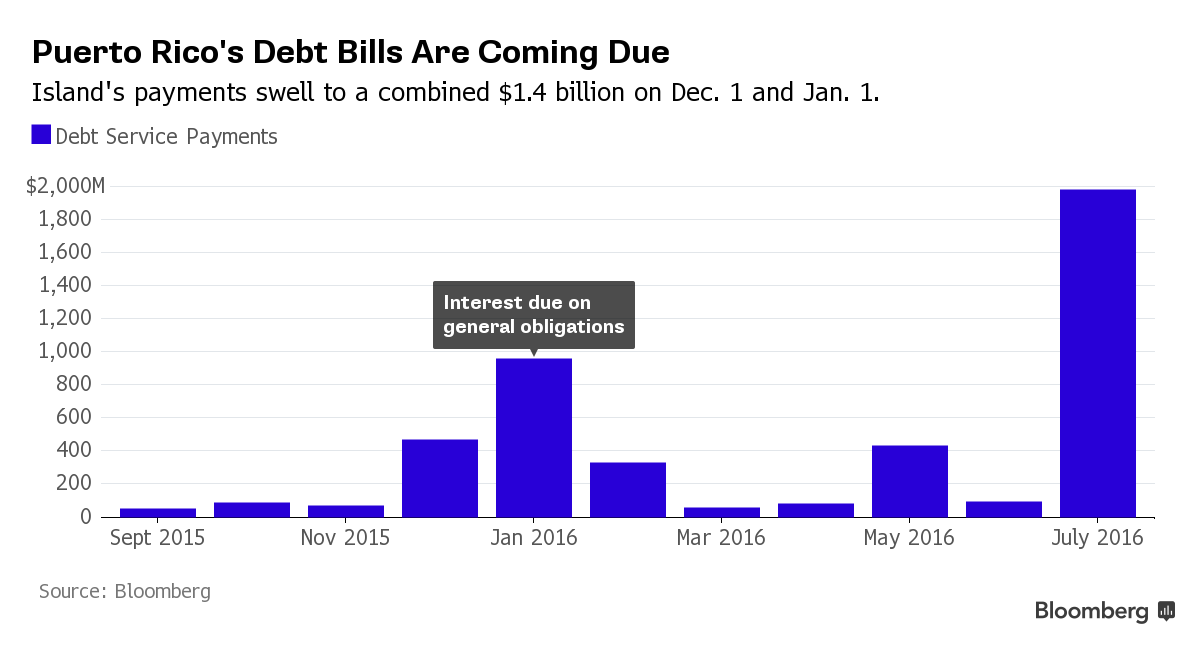 The U.S. Supreme Court's decision to review a Puerto Rico local debt-restructuring law rejected by a lower court risks prolonging negotiations with creditors to reduce the island's obligations just as the commonwealth says its running out of cash.
The high court Friday said it would hear an appeal by the commonwealth to reinstate an island law that would allow some public agencies to ask bondholders to accept losses on the securities they hold. The disputed law would affect about $22 billion of the $70 billion in debt that Puerto Rico is seeking to impose losses on for holders.
Restoring the law would give the commonwealth additional leverage as it negotiates with mutual funds, hedge funds, bond-insurance companies and lenders, said Matt Fabian, a partner at Concord, Massachusetts-based Municipal Market Analytics. Puerto Rico may also decide to put on hold an agreement between the Puerto Rico Electric Power Authority and some bondholders to reduce the utility's $8.2 billion in obligations through a debt exchange, he said. Insurers who guarantee a portion of the debt still need to sign off on the accord and the island's legislature must ratify the agreement.