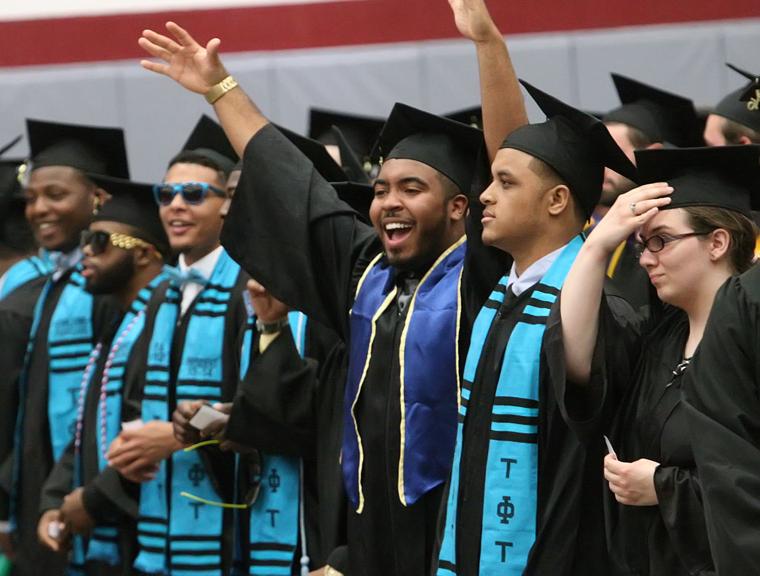 Former state transportation secretary Barry Schoch always wished he had told a previous transportation secretary, Thomas D. Larson, how much he inspired him back when Schoch was a Penn State student in the early 1980s.
Larson, who formerly directed Penn State's Transportation Center, died before Schoch had the chance to tell him.
As Saturday's keynote speaker at the 104th commencement ceremony of Thaddeus Stevens College of Technology, Schoch told the graduates not to let that happen to them.
"Take a moment to go thank that person who inspired you," he said.
Many of the 301 graduates seemed to be doing just that outside Stevens' Multipurpose Activity Center in Lancaster after the ceremony —hugging and high-fiving their instructors and their families.
Schoch also encouraged the graduates, who received either certificates or Associate in Applied Sciences degrees from the two-year college, to go out into the world asking the question, "Why can't we do something different?"